Google has made it perfectly clear. Content! Content! Content!
The shift in the importance of content can be seen in the huge influx of job opportunities for content writers and bloggers. Search Engine Journal recently stated that 93% of B2b marketers are using content writers in one form or another.
So why did content become so important? Same reason as always, because Google says it is important.
Here is the general thinking behind quality content. Google says that if you write quality content, then you are providing useful and relevant information to the people searching. People will value your content so much, that they will naturally link back to it. This part of content marketing is what we call organic back linking. These back links are formed naturally, without asking.
Simply put, if people like what you say, they will gladly put a link on their website. Yes, this quality content can provide great back links, and many times these links are of the highest value, because they are earned through hard work and honesty.
What Does Google Actually Say About it?
That is Matt Cutts. He is the head of the anti-spam department in Google. He makes the rules for SEO as well as rankings and optimization. You better believe all internet marketers pay close attention to what he has to say.
In that particular video, he explains that Google is willing to forgive bad grammar and html structure, as long as it's obvious that the writer is providing good content to the site users. That statement right there is pretty huge. Google isn't looking for perfection, they are looking for value.
How Does Good Content Provide Back Links?
"Not all link building is bad. The philosophy that we've always had is if you make something that's compelling then it would be much easier to get people to write about it and to link to it. And so a lot of people approach it from a direction that's backwards. They try to get the links first and then they want to be grandfathered in or think they will be a successful website as a result." – Matt Cutts
Again, this is an important statement. The idea is that if you build a great product, the SEO will follow. Most marketers and SEO's are looking at improving rankings from the wrong perspective. Most SEO's hunt for backlinks, even if the links are pointing to a bad site with sub par content. When in reality, you want to have a great site and product first, building back links from there.
Think of it from a different perspective. If you were trying to sell a house, what is the first thing you need? You need a house. Hopefully the house is well built. Hopefully the house looks nice. You want the house to have good structure and fit the criteria for its buyers. Once the house is built, you can then market and round up prospects to buy. Obviously, a good house sells itself. If the house is beautiful, you have a much better chance of people talking about it to their friends, and competing over the price.
A great product is much easier to sell. The same goes for websites.
Content is the backbone of a site. A website, that does not provide information or answer a question, is essentially useless. What do you have to offer prospective clients? You should always think about this when writing content. If people like what you have to say, they will naturally link to you.
What Does Content Do for SEO?
This question fits more into the strategy of content marketing. The more content a site has, the broader that sites internet presence. Every article (or image gallery, video post, etc) is another possibility to pick up traffic for a search query.
When we dive into content marketing strategies, one of the first things we do is think about questions that people may ask about the industry. We then write articles that answer those questions. If our content is good enough, then Google will see our site as being the best suited to answer the question, and this will increase our rankings, increase our traffic and most importantly, increase our conversion.
In retrospect, if we write content that is simply stuffed with keywords, and has no actual value to the world, it will not rank for anything. Google is not stupid. That article will be worthless. Throw it in the trash.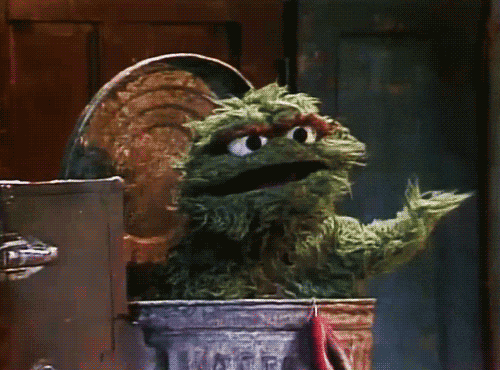 To Sum it all Up
Do good work! That's the most important part of good marketing. Stodzy is an Internet Marketing Company, and naturally we get creative in order to drive traffic and revenue to a website. The point is, we can make miracles happen, but if a site sucks, it sucks. If the content provides no value, then what is the point?
Quality content is worth every penny. Writing good content is one of the best marketing investments you can make because you are investing in your brand and in your foundation. With good quality content, Google will always see your site as being of value, as well as a good source of information.
All the rest is just icing on the cake.